Black Forest Day Lodge COVID-19 protocols - PLEASE READ

Here at the Black Forest Day Lodge, we're making your safety our top priority. To do so, we have implemented a mandatory face covering policy when entering and remaining in our building, hand sanitization will also be mandatory upon entry. We have installed plexiglass at counters where physical distancing cannot be maintained, touchless taps, automatic sliding doors and a contactless on-line ordering system.

Upon arrival to the Black Forest, to dine with us you will be required to enter through the top level doors and be greeted by a host that will assist you to your table. To order, you will be able to access our menu and order from your phone on-line and from your table. Your food and beverages will be delivered to you by our staff so you don't have to leave your seat!

Unfortunately, due to COVID-19 we are unable to provide day use or seasonal lockers and we're encouraging all of our guests to change into their ski gear in their own vehicles. All staff and management are strictly adhering to current Public Health Orders and have limited seating capacity, that will be monitored by our door staff. The new capacities for the Black Forest Day Lodge is 70 guests seated on the upper level and 42 on the lower level with room for an additional 72 guests on our newly expanded outdoor patio. New directional flow has been implemented to limit areas of congregation, keeping the two levels of the Day Lodge separate with different entrances, the stairs will be only used in case on an emergency. We are encouraging all guests to dine with us, while being mindful that all of our Day Lodges will be busy and to avoid peak meal times.

Please also be considerate of our limited seating capacity. To help manage traffic, we are asking our guests not to linger for too long after your meal to allow us to properly disinfect your table and get it ready for the next guest who is looking to warm up and grab some lunch.

Our staff are screened daily for any health concerns and will abide by a strict hand washing routine that occurs every 15 minutes and will sanitize their hands between hand washes.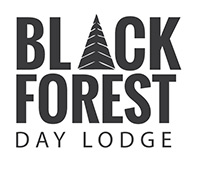 Welcome to Big White's newest bistro, situated at the base of the Black Forest Express Quad.
With breathtaking panoramic views of the mountain ranges, the Black Forest Day Lodge is an oasis on the slopes. It's also the perfect place to enjoy a fast and delicious sweet treat. Come enjoy a meal at the newest and sunniest bistro on the mountain!

BREAKFAST | LUNCH | GRAB & GO | TREATS | HOT DRINKS
 
Delicious Grab & Go Treats
Traditional Breakfast Plate - 8am-11am Daily
Vegan Aloo Gobi
Smokehouse Chili
Out of Bounds Burger
Buttermilk Fried Chicken Thigh Burger
Vegan Applewood Roasted Potato Poutine
Smokey Pulled Pork Sandwich
Butter Chicken, steamed rice & naan bread
Okanagan Farmer Sausage & Perogies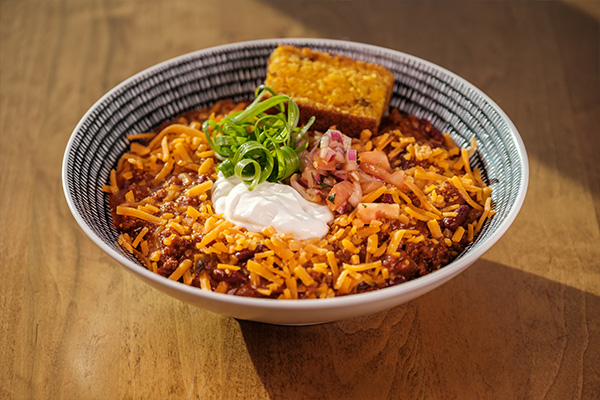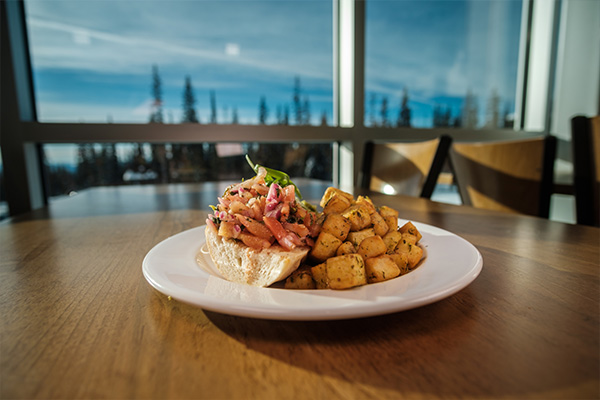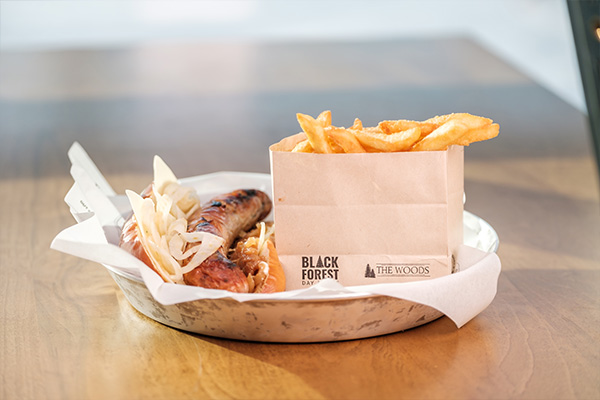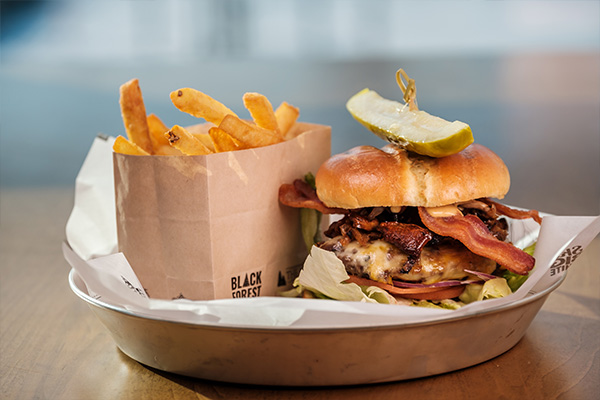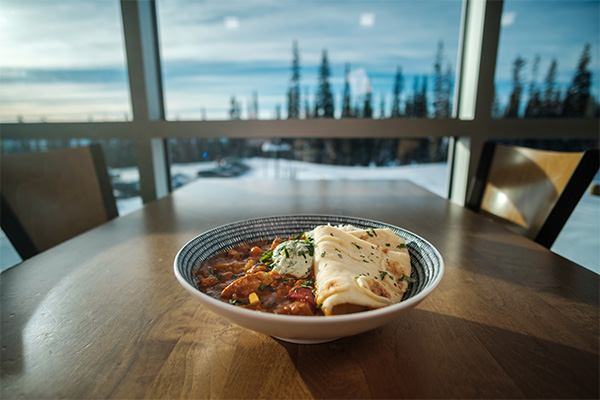 Hours:
Winter season opens November 25
Location:
Located at the base of the Black Forest Express Quad