Winter Mask Protocols – A Message from our President
Posted On: March 22, 2021 |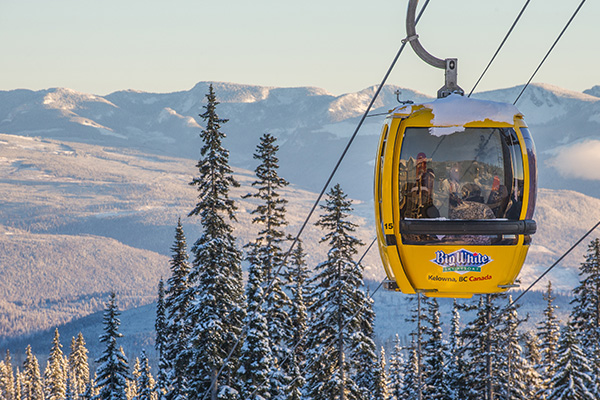 Firstly, I wanted to say that this policy may be subject to change due to recommendations and best practices within the industry and as mandated by local, provincial and federal government bodies.
As of this writing the British Columbian State of Emergency has been extended to March 30, 2021. As a resort we are working towards certainty and have to plan that this will be extended well in to the upcoming winter season.
As of today, our safety protocols will include that masks will be required in all public indoor areas owned or controlled by Big White Ski Resort Ltd and due to the difficulty of maintaining social distancing they will be required in lift queues. Masks are mandatory for all persons aged 3 years and older.
Around the resort safety is the priority. Unfortunately, people who are unable to follow safety protocols or use required safety equipment while loading, unloading or riding a chairlift are simply unable to ride a chairlift. Not following protocols set up for safety is not a risk that Big White Ski Resort Ltd can allow you or anyone else to take. This has nothing to do with discrimination and everything to do with maintaining the safety of our staff, yourself and the safety of our other guests. If you are unable to wear a mask our staff may not be able to help you load or unload a lift if required. They may not be able to safely slow or stop the lift if required in an emergency situation. There is also an increased risk to our staff and yourself if you need to be evacuated from a lift during an emergency.
Our agreement with the Province of British Columbia allows us to control movement of people around the resort's Controlled Recreation Area (CRA) especially where issues of safety are a concern. Much like private property, our tenure provides us the control that we need to make such policies. We have the right and obligation to limit access to the resort if safety guidelines like the Alpine Responsibility Code aren't being met (e.g. excessive speed in slow zones, stopping and blocking a trail or not being visible from above). We have the right to refuse access to the resort for creating a disturbance and upsetting other people's enjoyment of the resort (e.g. abusive behaviour in lift lines). We have the right to limit your access to the resort if you are putting our staff, others or yourself in danger (e.g. ducking rope lines to closed areas or improperly following safety requirements on lifts).
Taking this all in to consideration, the protocols as they are planned today may not work for you. While we are doing what we can to try and limit the need for guests to come into our buildings by investing in online sales software and automatic, outdoor ticket dispensing locations around the resort, unfortunately we cannot make the lift lines safe enough for our staff and other guests without the use of masks. As of today, they are a recommended piece of safety equipment where physical distancing of 2 metres is difficult to maintain.
Peter Plimmer
President & CEO
Big White Ski Resort Ltd.