The Dos and Don'ts of Tipping in Canada
Posted On: December 22, 2018 |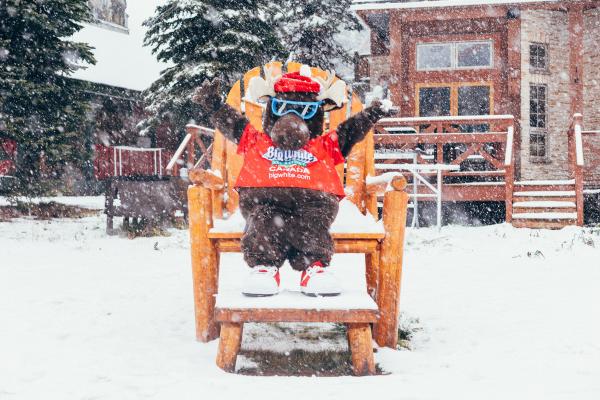 To make your stay at Big White as comfortable and "Canadian" as possible, it's important to know the ins and outs of tipping etiquette here in the Great White North. (And no, we don't mean the "don't eat yellow snow" kind of tips).
Tipping customs vary from country to country – for example, in some areas of China, it's against the law to tip your cab driver – but in Canada, a good way to remember who and when to tip is to answer these three questions: Is this person working in the service industry? Were they helpful? And finally, is there a jar labelled 'Tips' on the counter? If you answer yes to at least one of them, there's a good chance a monetary thank you is expected. 
To clear up any confusion, we've come up with a basic guide for who to tip and how much to tip them during your visit:
At a restaurant 
Tipping at a restaurant, whether it's a quick sit-down lunch or a five-course dinner, is always recommended. 
The average diner in Canada tips their server 15 to 20 percent of the bill amount before taxes. An easy way to calculate this is to multiply the GST on the bottom of your bill by either three (for 15 per cent) or four (for 20 per cent). Most places now have a tip option on their credit and debit machines, and you are able to either choose from an amount or enter your own, in either percentage or dollar amounts. This rule transfers to delivery drivers, as well. Tipping for take-out can be a bit more tricky – in this case it's optional, but always appreciated.
If you received poor service, you may want to tip less – exceptional service, more. However, it's important to remember that your server may not have been the cause of the poor service (for example, long wait times or an undercooked steak), and when they're not tipped appropriately, they may end up paying for you to have eaten at the restaurant.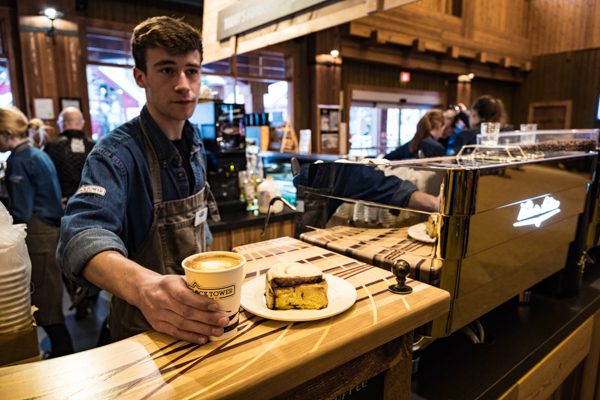 At a cafe or bar
Though tipping for a coffee or beer is not always necessary, if you have a loonie or toonie (a dollar or two dollars) kicking around in your coat pocket, your baristas and bartenders will surely appreciate it – and maybe even grace your latte with a heart. Easier still? Tell them to "keep the change."
At a hotel
From the person who carries your luggage ($2-$5 per bag), to the person unclogging your toilet ($2-$5 per day) tipping at your resort accommodation can make your stay in Canada more luxurious than normal. When it comes to room service, 15 per cent is normal, but be sure to check your bill to make sure the tip isn't already included. And while it's not necessary to tip your concierge, if they are extra helpful – say they call you a cab or get you a deal at a nearby restaurant – a $5 bill (the blue one) would sufficiently show your appreciation.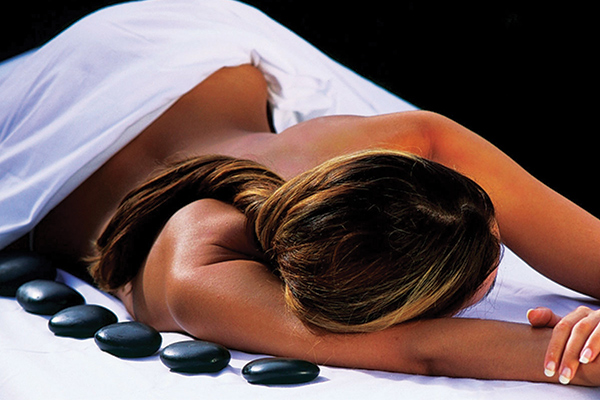 At a spa
If you are receiving service at a salon or spa it's customary to tip your hairstylist, manicurist or masseuse 10 to 15 per cent of the before-tax amount.
In a cab
A 15 per cent tip at the end of your ride may mean the difference between the taxi driver helping you unload your two suitcases, ski bag, ski boots and carry-on bags from the trunk or you struggling to do it by yourself. 

In the end, it's up to you who you tip and how much, and when in doubt, just ask. But showing your appreciation, even if it's a simple thank you, can make your transition into the Canuck way of living seamless.