We Want Your Vacation Property
Big White Central Reservations is growing! 
Big White Central Reservations make every effort to ensure that our guests' and our owners' expectations are consistently exceeded and we are expanding our accommodation inventory.  We welcome the opportunity to speak with you about how we can work together to showcase your slope-side home with guests from around the world, all the while earning you revenue.  Don't wait, fill out the form below or contact our Owner Relations team today!
Direct: (250) 491-6185
Toll Free: 1-800-663-2772
2020-2021 winter season, Big White Ski Resort requires rental properties for staff housing. Big White will manage, maintain the rental properties, and their state of repair to ensure their condition. If you are a property owner who is interested in a seasonal rental to Big White please email BSlaney@bigwhite.com
So many advantages when listing with Central Reservations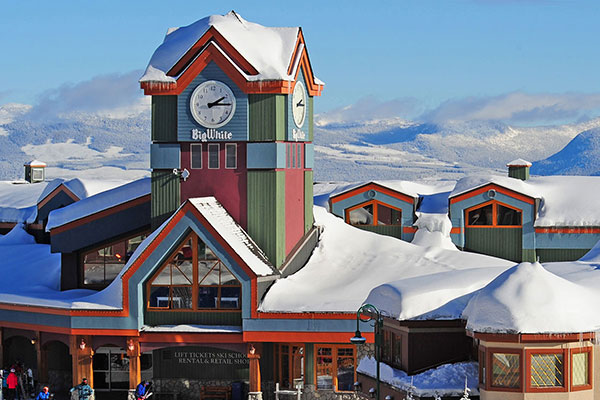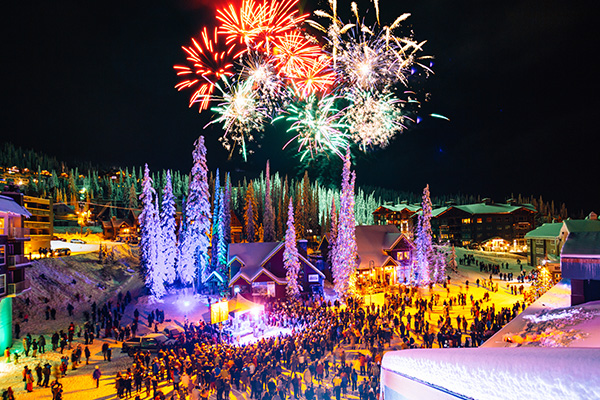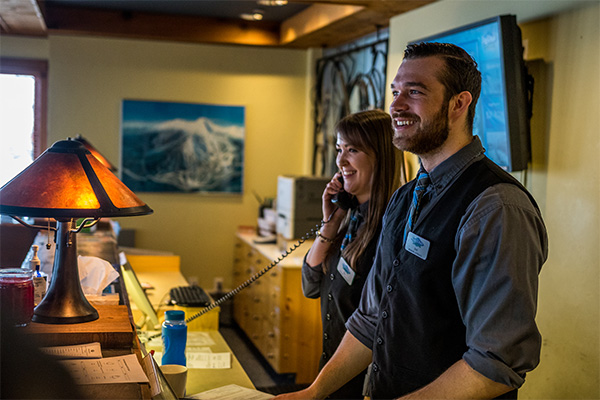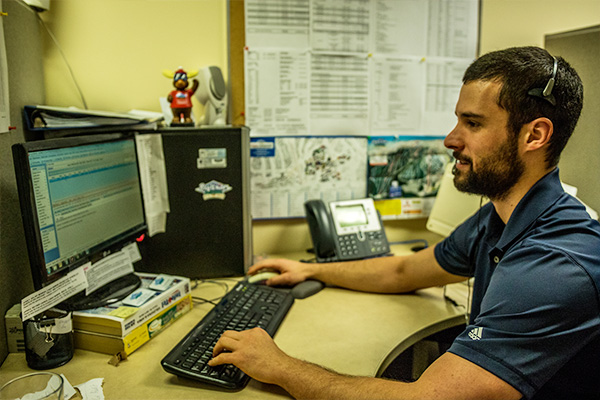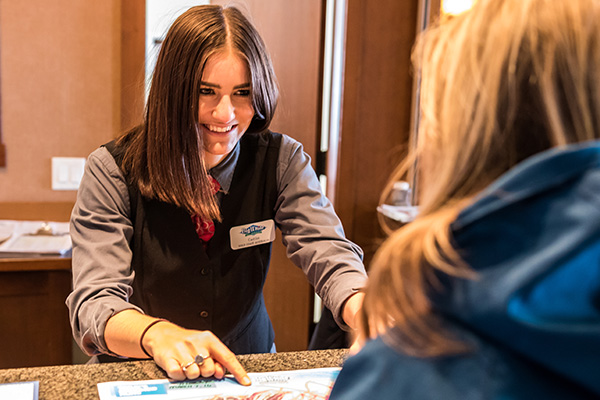 Owner Relations Team on the Mountain
Our Owner Relations team works year-round from the Village Centre Mall to assist you with all aspects of owning and renting your property with Big White Central Reservations.  Graham and his team will put you on the right path to generating revenue, provide you with monthly rental statements, source enhancements for your property, and assist you with making personal time so you can enjoy your rental.  There are no limitations or maximum owner use nights so all you need to do is send your personal owner dates and we will do the rest!  
Marketing & Bigwhite.com
Every year the BigWhite.com website receives visitors from over 200 countries around the world who view over 10 million pages. All major resort advertisements lead to BigWhite.com, from nationally televised advertising in Vancouver's Rogers Arena, to televised snow reports on GlobalTV in Alberta, to billboards in Ontario, to ski shows in Australia, to digital ads targeting ski families in Washington State, to email campaigns to skiers in Hawaii, to our daily email snow report – everything leads people to BigWhite.com.
Big White Ski Resort also participates in joint marketing initiatives with Tourism Kelowna, Boundary Country, Destination BC and Destination Canada, ensuring we support the overall region, while also influencing how and where skiing and snowboarding is marketed. This means Big White has an influence on how and where ski is promoted, and BigWhite.com has a strong presence within those campaigns.
Big White Central Reservations also has rights and authorizations to use Big White Ski Resort trademarked terms and phrases within website and advertising efforts. It should be noted that not all property management organizations have this permission, which drastically limits their marketing capabilities, and if they're found to be in breach of trademark law, they will be required to cease and desist.
Greatest Sales Team in the Business
Big White Central Reservations is the only full service rental accommodation provider with a full-time sales force who travel worldwide and attend ski and trade shows yearly in Canada, USA, Europe, New Zealand and Australia to promote your property. While COVID-19 has reduced how we travel temporarily, we quickly adapted to participate in virtual ski shows to keep Big White top of mind. We have a number of in-market sales representatives around the world in key markets. We also have numerous in-market sales representatives around the world working on your behalf. Our dedicated sales team have built strong relationships with tour partners, tourism associations, and travel agencies. You can be confident in knowing their passion and knowledge of Big White along with their lengthy ski industry experience makes them the best in the business!
We are proud to work with Big White property owners to offer quality accommodations, friendly service and great value which is further highlighted extensively on Big White Ski Resort's website. This site gives access to accommodation reservations online and supports digital imaging for superior marketing of every rental property in our portfolio.
Great Occupancy Rates & Revenue
With an average occupancy of 77% we maximize your rental revenue!  Just tell us what dates you need to reserve for your personal use and we will do our best to fill the remaining nights for you.  View a Revenue and Occupancy Report >> based on each property type.  If you have any questions, please do not hesitate to contact our Owner Relations team.
Call Centre on the Mountain
Big White Central Reservations is Big White Ski Resort's only on-mountain one-stop-shop for winter vacations. We have something to fit every taste and budget and we provide the most complete booking services! With one call guests can book accommodation, lift tickets, lessons, rentals, airport transfers and, if required, even airline tickets. Our reservations team is dedicated to planning extraordinary winter holidays with superior service and incomparable value.
24 Hour Front Desk
Big White Central Reservations provides around the clock check-in and customer care via our 24-hour front desk, so no matter what time a guest arrives our staff is able to greet them with a friendly smile. Our experienced bellmen work closely with the front desk team to take care of all guest needs. From answering questions to shoveling snow to assisting with luggage, the bellmen provide unparalleled support to ensure guest satisfaction. No other agency offers this level of service.
Maintenance Team on the Mountain
Our experienced maintenance team is on call 7 days a week, 8 am to 9 pm during the operating season so that if there are any problems with your unit, Central Reservations will attend to it right away. No wait time for guests or for you, our skilled maintenance team does their best to minimize down time so we can maximize your revenue.
We are also, more than happy to assist you with any potential changes that you might want to have done in your residence in the off season. We can provide quotes for any potential renovation needs that you would like to discuss. We have skilled carpenters on staff, and many other contractors that can help with any plumbing, electrical and flooring needs. If we are not able to complete the work ourselves, we can put you in contact with contractors that can. All you need to do is contact Owner Relations to assist you with starting the process.
Why Guest's Choose Big White Central Reservations
Big White Central Reservations is a one stop shop for guests, offering complete vacation planning including accommodation, discounted lift tickets, lessons and rentals, airline bookings and airport transfers in one phone call.  From the first conversation with one of our reservation agents through to the ride to the airport with our shuttle driver, our service is second to none!  Our professional and knowledgeable reservation agents, live and work at Big White, and they are as passionate about our amazing resort as you are.  They provide guests with all the information needed to book their vacation plus the inside scoop on everything Big White.  We have a high ratio of repeat guests and many new visitors are referred by our existing clients.  We strive to ensure everyone leaves happy and wants to come back!
Owner Testimonials

Owning in Stonebridge for 15 years and skiing BW has been a major highlight in our lives. We have been equally pleased with the management provided by the incredibly friendly and service oriented staff at Central Reservations. When there on vacation, they make us feel as though we're guests in a 5 star hotel and have helped make renting our home much easier than we had ever expected. ~ Susan, Mark and John Howard, Stonebridge

We have rented our unit in the Eagles with Big White for 15 years. During that time we have been very happy with the rental of our unit. Graham and his crew in Owner Relations are helpful, efficient and great to deal with! The continuity they provide along with the knowledge of the market is unbeatable. Renting our unit with Big White Central Reservations allows us to enjoy our unit without any hassles. ~ Sally & Rob, Eagles Resort

We have had our property managed by Big White Owner Relations for the past few years and have found them to be a pleasure to deal with. All the staff are very friendly and go out of their way to assist with all of our requests. Big White Owner Relations is open and available all year round and respond promptly to all correspondence. The team also provide helpful suggestions on ways to improve the property to ensure that a exceptional patronage rate is achieved. Having our property listed through Big White Central Reservations ensures that it has a high profile which results in the property being booked more often and the process is seamless. In addition to this, there is a team of maintenance personnel on-hand to ensure that any issues that occur are dealt with promptly so that our guests enjoy the best experience possible. We thoroughly recommend having Big White Owner Relations to anybody looking for a rental property manager. ~ Giulia & Michael, Grizzly Lodge

It is an absolute pleasure working with Graham and the BW Central Reservations team. They are super well organized and responsive in making certain our unit is rented for the dates we make available and that our unit is well maintained. The team communicates quickly and clearly and in a professional manner. Financial and tax reporting is clear, thorough and timely. I highly recommend working with the BW Central Reservatiosn team. ~ Brian, Copper Kettle Lodge

Having completed two seasons under your management we would like to let you know how happy we are with the service you are providing. We currently own two properties and both have been under various managing agents since buying them over ten years ago. During this time the rental occupancy was very disappointing and the level of care taken by the agents was at times lacking. When Big White Central Reservations took over we were concerned that because of the size of your rent roll we may have received even less rentals but this has turned out to be the reverse. We are up about thirty percent on previous years and the care and attention we get from your staff is fantastic. Both properties are in excellent condition thanks to the regular inspections by your maintenance staff. We send to you and your staff a big thank you for the peace of mind you have given us particularly as we are long distance landlords. ~ Gay, Ian and Hayden, Sundance Resort

I am the owner of units 105 and 110 at the White Crystal Inn at Big White, having acquired the first unit in 2012. My main business since 2002 has been investment/rental real estate in BC and Alberta, which I have always self-managed. I was nervous when I first entrusted my strata units to Big White's property management team. However, I was to be very pleasantly surprised. Graham Sullivan and his team do an amazing, efficient and professional job of managing my units and I am completely satisfied. They are friendly, helpful and pleasant to deal with and prompt in their communications. I spoke with Graham prior to purchasing and he was happy to chat with me and tell me a little about the White Crystal Inn. Since then I have had dealings with various other members of the team and they are all first rate and customer focused. The hotel is well managed and staff are well chosen. The revenue I receive is excellent and I am very happy to pay the fair commission charged for the caliber of service provided. I am well aware of the effort, commitment, dedication and expense involved in effectively managing these properties. My stata units are truly hands-off investments, enabling me to sit back and relax in the knowledge that they are in good hands. I am very particular and would highly recommend them. ~ Diane, White Crystal Inn