Pinkbike Academy – Episode 2: Into the Deep End
Posted On: October 26, 2020 |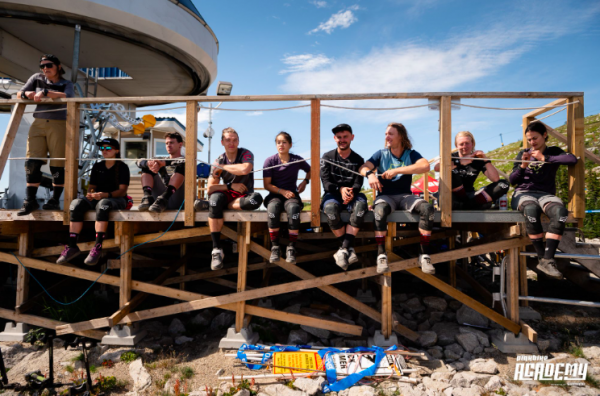 The first race is underway and we get to see who has speed. We also have our first elimination.
A sabotaged rear tire and subsequent flat marks the start of their time for the one stage enduro challenge and each rider has to frantically fix their tire before dropping into the stage. Who will be able to fix their flat the fastest, but also stay composed throughout the race run? The trails and terrain at Bike Big White offer multiple line choices so contestants will have to trust their instincts and wait for their results.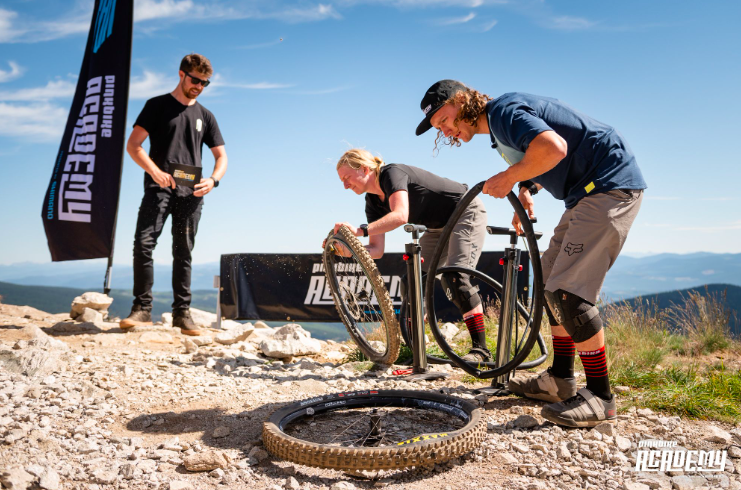 At the end of the race, the judges have to eliminate a first contestant based on their performance in the flat fixing challenge and their race run. Of course, attitude is always considered.
Interested in learning more about the 10 contestants? Check out our blog, here.